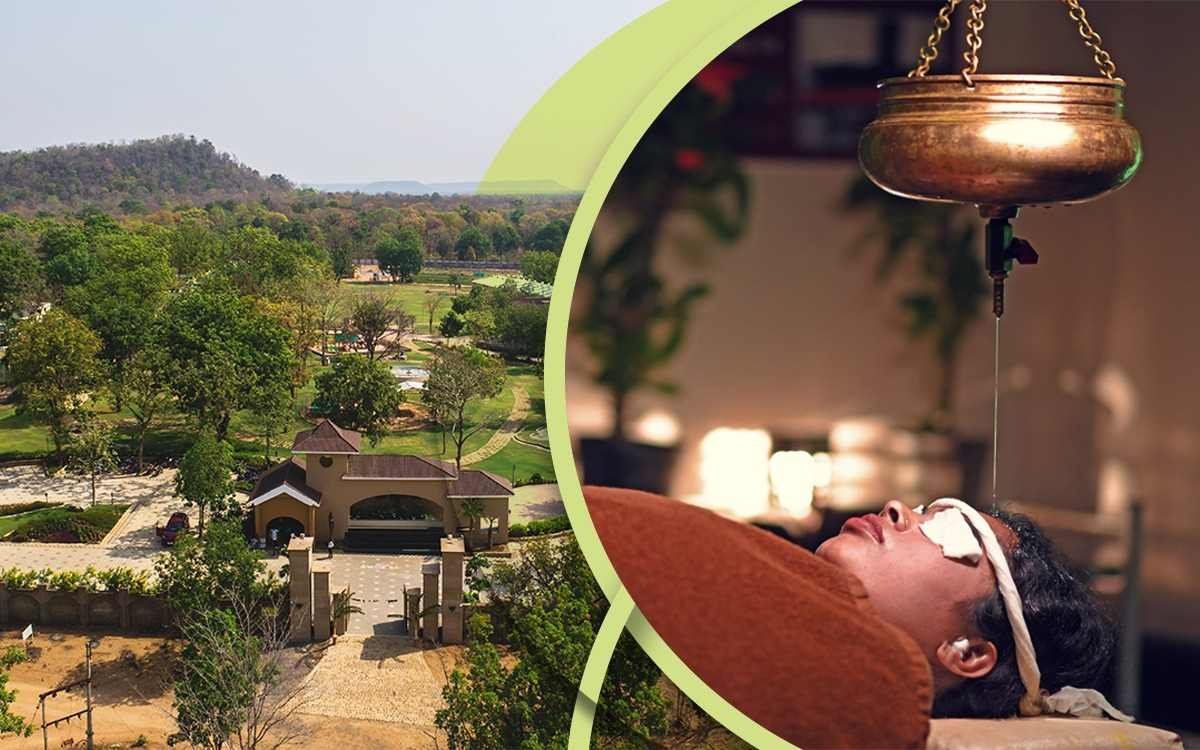 Mr. Dhanraj Banerjee started the Five Lotus Indo-German Nature Cure Center, which is now a part of Banerjida Five Lotus Resorts Pvt. Ltd. He saw firsthand how well naturopathic medicines worked, which convinced him that living more naturally is the best way to get long-term benefits and make everyone's quality of life much better. He started this one-of-a-kind company because he knew that Nature Cure techniques helped treat chronic illnesses and other health problems linked to lifestyle. It uses a unique blend of Nature Cure techniques.
Five Lotus Indo German
Five Lotus Indo-German is the largest place that uses natural medicine in Central India. It is also a place that focuses on bringing its patients' inner and outer selves back together. Due to its unique blend of naturopathy and therapy, Five Lotus Indo-German may be able to find the cause of your illness. Using this method, you can ensure that your inner and outer worlds are in sync. Naturopathy combines medical, weight-loss, and detoxification methods with traditional practices like Ayurveda, acupuncture, physiotherapy, yoga, and meditation to treat lifestyle-related illnesses. The center talks about the health problems resulting from poor lifestyle choices. Natural therapies can be used to treat both long-term health problems and metabolic and hormonal problems caused by a person's lifestyle. It does this by enhancing the body's natural ability to heal itself.
Patients can trust that the doctors and therapists at Five Lotus Indo German Nature Cure Center will do everything they can to improve their physical, mental, and emotional health. Acupuncture may help people with diabetes, obesity, high blood pressure, psoriasis, skin problems, varicose veins, hypothyroidism, constipation, GI problems, asthma, sinusitis, hormone problems, migraine headaches, and other conditions. Since so much work has already been done for you, you won't need to take medications or supplements that could hurt you to improve your life. Spending time in nature is the best way to add to a healthy, active lifestyle.
Facilities of Five Lotus Indo German
The Indo-German Five Lotus Nature Healing Center is in Raipur, Chhattisgarh, spread over 17 acres. It helps people with health problems that their choices may have caused by using naturopathic treatments. You can get better with the help of the people here. The building was made with naturopathic therapies and treatments in mind, so it has herb gardens, restaurants that serve organic food, and rooms for people with disabilities. The center has 80 rooms with different styles to make you feel at home. Executive rooms with a view of the lake, a bungalow, and a deluxe duplex are available. The nature treatment center has a lot of space for extra indoor and outdoor activities, a fitness center, a children's play area, a water park with a reflexology track, and walking paths so visitors can enjoy nature. It's a great place to reconnect with nature and learn how the natural world can heal.
Treatment
Diabetes Treatment
Obesity Treatment
Psoriasis & Varicose Treatment
Hypothyroidism
Asthma & Sinusitis
Migraine Treatment
Digestive disorder
Liver Treatment
Arthritis & Pain Management Detoxification
Some rules for visiting guests
Medical aid is available to 16-year-olds. However, an adult youth must stay with his parents.
It would be best if you arrived on time to get accommodation, treatment and all facilities.
Therapists plan their work from the day before. So not only do latecomers have to stop, they may not get the care they need.
Patients who are not registered but require medical care and come to the center can be checked and get a bed there.
In our center, there are no restaurants that are open late or that offer room service.
Friends and family can only visit on Saturdays from 5:30 to 7:30 p.m.
You can't bring in anything illegal, like cigarettes, alcohol, food that isn't vegetarian, eggs, or pan masala.
can't spit if it's inside the center.
You can't bring your drinks, snacks, or meals.
When guests arrive, their bags are not checked.
Plastic bags cannot be used.
They cannot be caught for respecting flowers and animals while staying at the center.
Pets are never allowed at the center.
Conclusion
The Five Lotus Indo-German Nature Cure Center is a unique medical center in Raipur's main business area. It takes care of the whole person, body, and spirit by combining cutting-edge medical technology, ancient scientific knowledge, and natural healing methods.