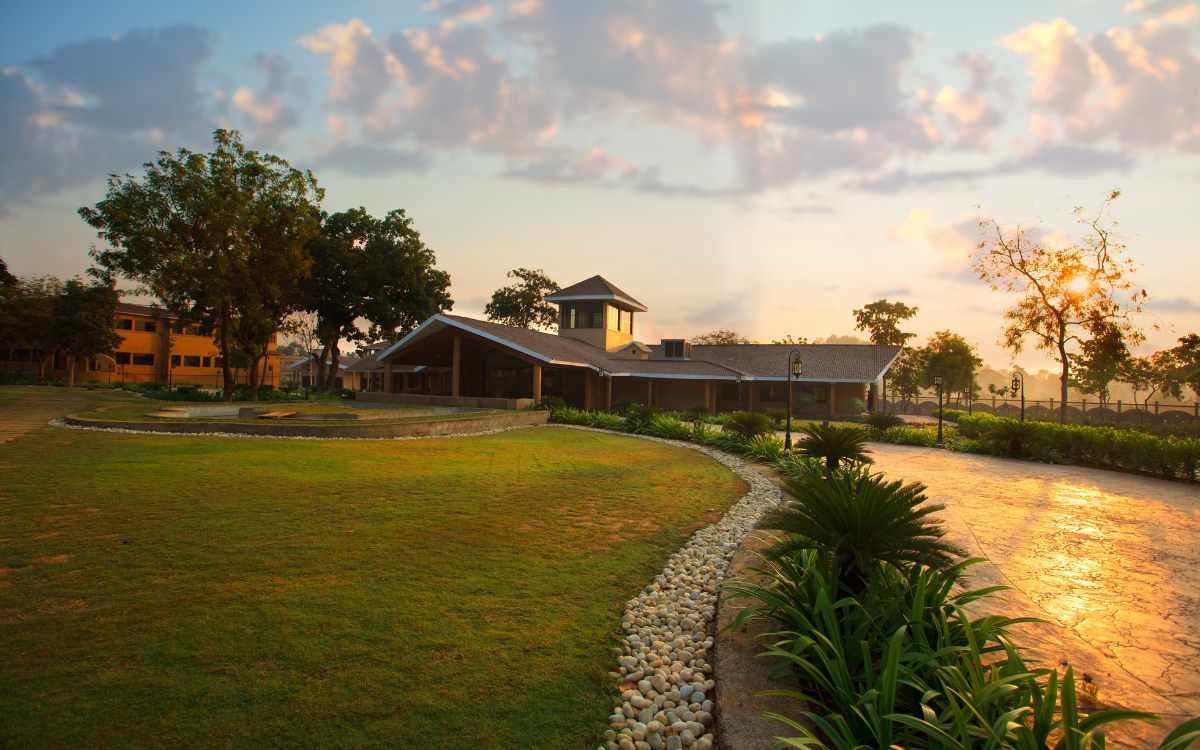 A natural approach to medicine known as naturopathy places an extreme value on using remedies from nature and relying on the body's built-in capacity to heal itself in order to boost health and ward off sickness. A broad range of all-natural therapies and medications are provided by Five Lotus Indo German, a naturopathy center, to aid in achieving ideal well-being and fitness.  We shall examine the top 5 reasons why Five Lotus Indo German is the best option for your naturopathy therapy in this article.
1. Seasoned professionals:
The level of knowledge and expertise possessed by the practitioners is one of the most crucial aspects to take into account when selecting a natural health care centre. The Five Lotus Indo German staff includes practitioners in a number of naturopathic specialties, including acupuncture, meditation and yoga, and more. Each practitioner contributes a distinctive set of abilities to the centre, enabling them to provide a genuinely all-encompassing and holistic approach to healing.
2. Contemporary Facilities management :
The latest amenities created to offer an attractive and tranquil setting for your treatment can be found at Five Lotus Indo German. The facility has the most up-to-date tools and technology, including a cutting-edge the Panchakarma unit and an acupuncture treatment area. The settings are intended to be tranquil and serene so that you may unwind and concentrate on healing.
3. Strategies for Individualised Medication:
The fact that naturopathy provides a genuine individualised approach to healing serves as one of its main advantages. The professionals at Five Lotus Indo German will work hand in hand with you to come up with a customised treatment plan based on the specific needs and expectations. This strategy enables a more focused and efficient treatment schedule that deals with the fundamental causes of your health issues rather than just addressing reflected in the symptoms. The doctors will perform a thorough health examination during your initial session to find any underlying health problems and create a specialised treatment plan that meets your particular requirements. This strategy makes sure that you get the best possible care that fits your particular needs.
4. Integrated Approach:
Five Lotus Indo-German emphasises treating the patient as a whole rather than just the disease's symptoms. The practitioners believe that if the right circumstances are there, the body can heal itself and may do so naturally. They take a wholistic approach to treatment, taking into account a patient's physical, emotional, and spiritual health. By addressing the fundamental root of the ailment, this technique promotes long-term healing. Naturopathy therapy, acupuncture, yoga, and meditation are some of the natural therapies used in the holistic approach at Five Lotus Indo-German. To advance general health and wellbeing, the practitioners collaborate with patients to create a treatment plan that incorporates a variety of these therapies.
5. Modernised infrastructure:
In order to give patients the finest care possible, Five Lotus Indo German is furnished with cutting-edge facilities. Modern tools and equipment utilized in various naturopathy treatments are readily available at the center. The amenities of Five Lotus Indo German are consistently upgraded to match the greatest standards of hygienic and safe practices. As a result, patients will receive high-quality care in a secure setting.
Conclusion:
Prominent medical facility Five Lotus Indo German Naturopathy gives patients a wholistic approach to recovery. Five Lotus Indo German is the excellent choice for anyone looking for natural and efficient healthcare solutions due to the integration of traditional Indian and modern German healing techniques, skilled practitioners, cutting-edge facilities, individualized treatment programmes, and evidence-based treatments. Patients receive individualized care at Five Lotus Indo German that is catered to their specific needs and wellness objectives. Natural and holistic treatments have been used successfully for many years to treat a variety of health concerns by the center's staff of highly trained and experienced naturopaths. The greatest standard of care is being provided to patients in a secure and comfortable setting, so they can feel assured in this. The scientific efficacy of the evidence-based therapies used at Five Lotus Indo German has been established. This guarantees that patients receive safe, efficient treatments that actually work. Numerous patients' health goals and overall well-being have been improved because to the center's individualized treatment regimens.